Finding out your child is dyslexic can be daunting. We're here to support you with your challenges – and theirs.
Latest for parents and families
Family Membership
Dyslexia affects the whole family. As family members of Dyslexia Scotland, you can show your support for one another.
How do I find out if my child is dyslexic?
Visit our page about assessing dyslexia in children and young people to find out what the process is.
If you think your child could be dyslexic, our leaflets will give you an introduction to dyslexia, such as support at school, things you can do at home and explaining dyslexia to children. You can contact our Helpline with any questions or for some advice.
How do I help my dyslexic child?
This video gives answers to common questions parents and carers have about dyslexia.
Get involved with your local Dyslexia Scotland Branch
Dyslexia Scotland's volunteer-led Branches aim to raise awareness and understanding of dyslexia by holding meetings which are open to the public. Anyone with an interest in dyslexia is very welcome to attend – people with dyslexia, parents, professionals and more. Visit the Branch page to find your nearest meeting.
Parent Masterclasses
Dyslexia Scotland runs Parent Masterclasses to equip you with the skills, knowledge and confidence you need to help your child thrive. Visit our Events page for dates and details of live events or take our online Parent Masterclass course.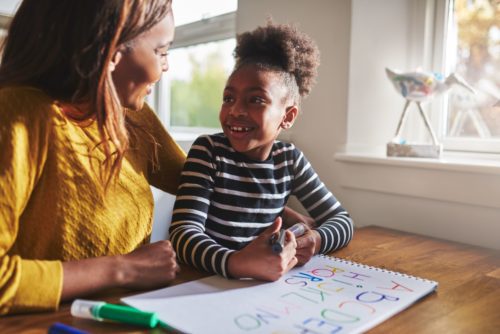 Career guidance for your child
We made a book for parents to support their dyslexic child's career journey. With a focus on strength awareness, lots of the activities are suitable for any age. Download Dyslexic Career Journeys to use with your child.