Dyslexia Voice | Autumn 2023 pdf
The communication edition: exploring hte challenges and solutions to communicating with dyslexia. Featuring our new Ambassador Hamza Yassin on the cover.
This edition includes features on:
Former Gleneagles CEO Peter Lederer
Dyslexia Voice podcast
Visual communication
Regular Beano game and joke
Barrington Stoke book reviews
Parents and families
Educators
Students
Changemakers
Additional Images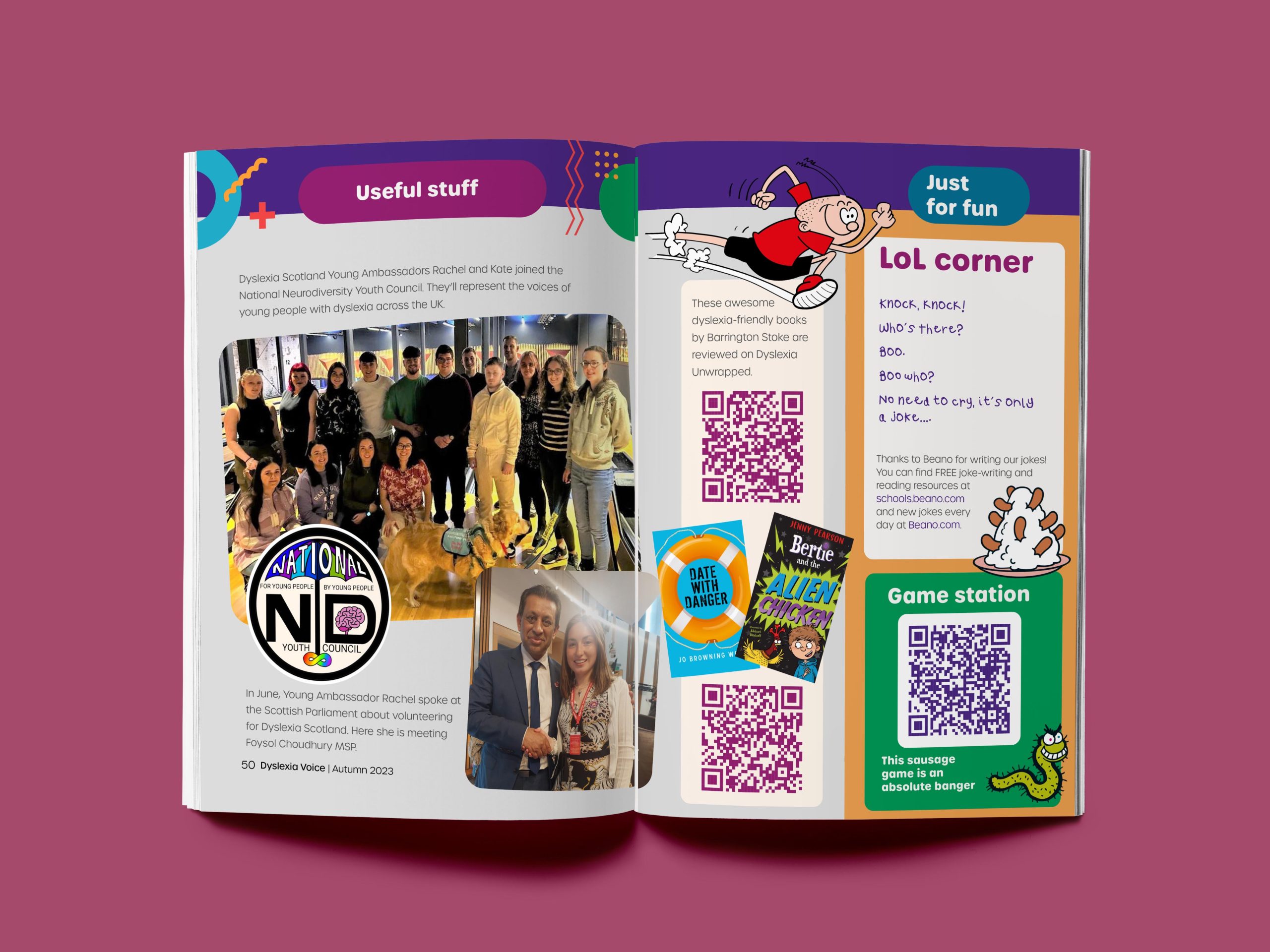 Why not add these to your order?