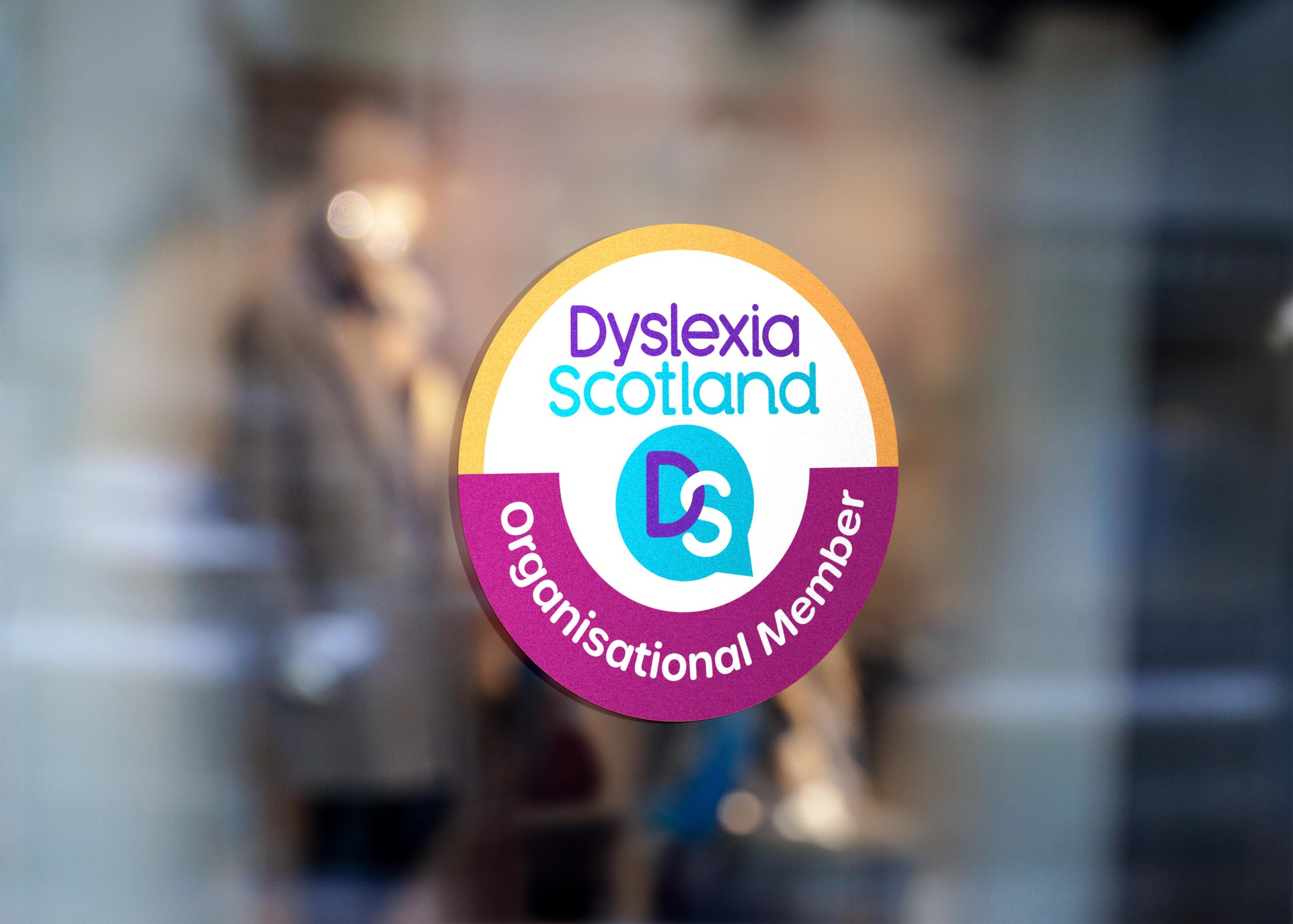 earlycareers.scot joins Dyslexia Scotland
Dyslexia Scotland has welcomed a new organisational member.
Earlycareers.scot, which provides support of early career development for all young people, became the latest organisation to gain Dyslexia Scotland Organisational Membership in February 2023. 
They join a cohort of businesses eager to demonstrate their commitment to dyslexia inclusion in Scotland's workplaces.
Dyslexia Scotland Organisational Membership is a key strand of the charity's strategy for a Dyslexia Friendly Scotland. The initiative provides a channel for Scottish business to promote dyslexia-friendly practices and provides the charity with a source of sustainable income, helping them to fulfil their ambition for Scotland to be a dyslexia-friendly society.
Cathy Magee, Chief Executive of Dyslexia Scotland, said: "We're delighted to welcome Early Careers as our latest organisational member. Their goal to ensure all young people are supported to fulfil their career potential is a critical part of our own mission to build a dyslexia-friendly country."
Aaron Vaughan, Managing Director at Early Careers Ltd, said: "We know that around 1 in 10 of the people we work with at earlycareers.scot will be dyslexic and so we are working towards a greater understanding of dyslexia in all parts of our business and service offer. We are proud to be members of Dyslexia Scotland."
Dyslexia Scotland invites other socially-conscious business leaders who support the charity's vision for a more inclusive Scotland to apply to become organisational members.