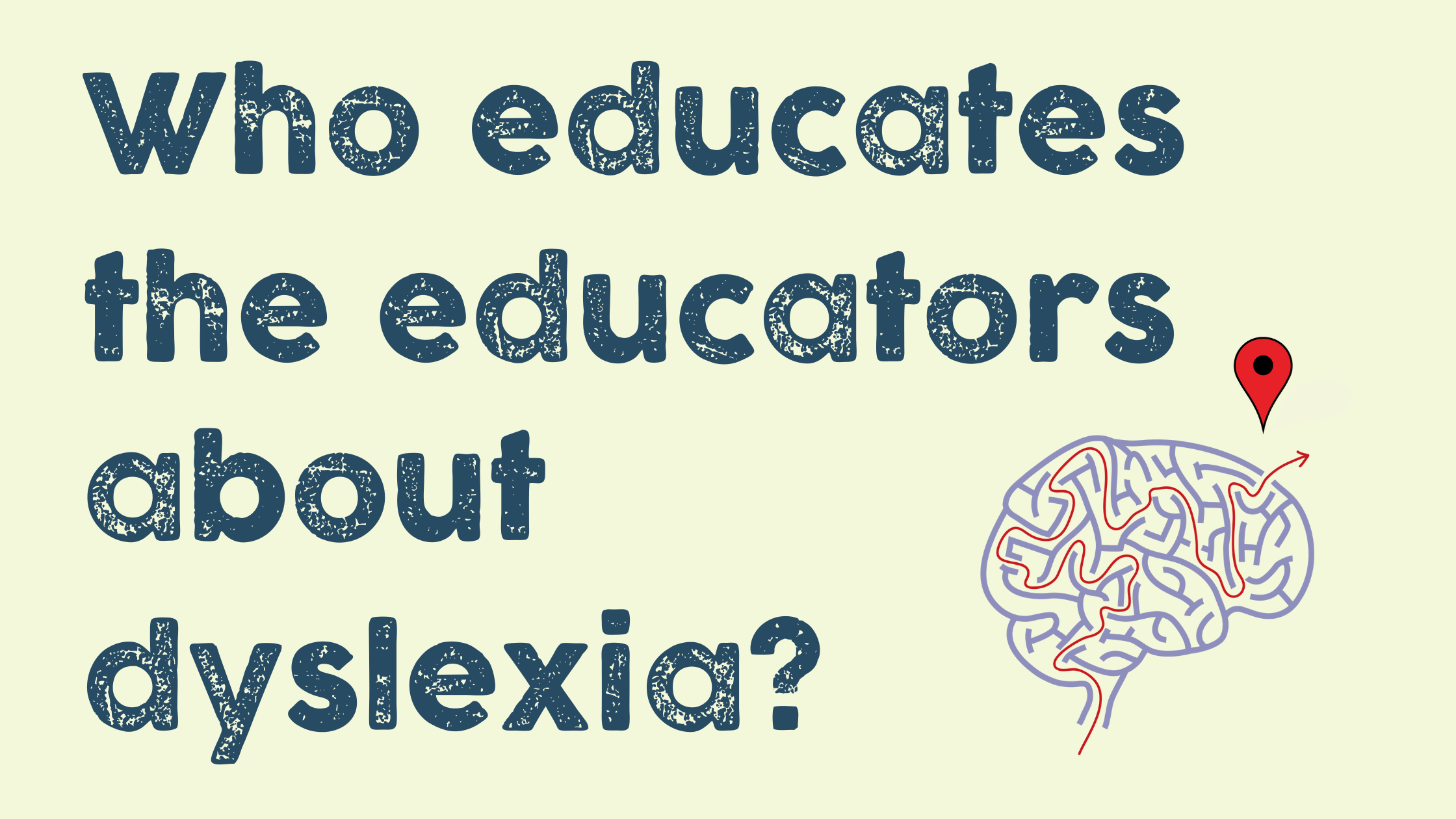 Who educates the educators about dyslexia?
Like many dyslexia organisations last month, we applauded the punchy report The Dyslexic Dynamic from Made by Dyslexia and Talent Solutions that evidenced how dyslexic talent needs to be recognised, valued and seized if the world is to recover successfully from the pandemic.
Strengths in creative thinking, problem-solving, ingenuity and communication skills are no doubt what the world needs in spades right now. However, like us, the writers know that something still holds the dyslexic community back from being the innovators and trailblazers the world needs them to be. So what is the barrier?
difficulties with things like spelling, reading and memorising facts can undermine the self-belief of dyslexic students and often means the abilities they have in other areas are overlooked by their teachers, their classmates and themselves

The Dyslexia Dynamic
School years are the prime window of opportunity to nurture dyslexic talent and foster achievement. So, how do we ensure that dyslexia is identified and supported by teachers? Who educates the educators about dyslexia?
Educating the educators
Dyslexia Scotland believes passionately in the value of dyslexia education for educators. We're excited to be just weeks away from our annual education conference (held online for the second year running) which will inspire and motivate teachers to create learning environments that foster the dyslexic talent The Dyslexic Dynamic says is needed.
The online conference programme includes keynote speakers Dr. Tilly Mortimore of Bath Spa University and Shirley Lawson from CALL Scotland as well as workshops facilitated by educational thought leaders from Glasgow Dyslexia Support Service, City of Edinburgh Council, and Education Scotland, who will share expertise on creating inclusive learning environments that support young dyslexic people to achieve and attain. Conference delegates will explore topics including Adolescents with dyslexia: risk, resilience and opportunity, Technology and dyslexia, Maths and dyscalculia strategies, Spelling and phonics, Recovering from the impact of the pandemic and Co-occurring difficulties/neurodiversity. 
Are you or do you know an educator who can grow dyslexic talent in the classroom? Check out the Destination dyslexia: a routemap conference for educators.
What other dyslexia education is there for educators?
The Addressing Dyslexia Toolkit
Information for Teachers leaflet