Rob - Scotland polocrosse player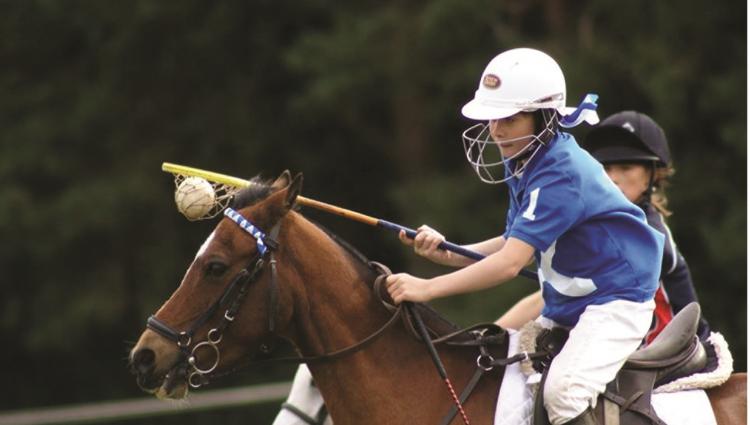 Polocrosse and me
I got into playing polocrosse when I was 5 or 6 when I saw my Dad and big brother, John, playing. When I was 6 I did my first tournament, but I properly started playing at 7 years old. I do training on Sundays at Over Dalkeith Stables at Rumbling Bridge, Clackmannanshire. In the picture, I was 10 and playing in the Pony Club Championship for the plate and we won!
I am dyslexic and school work is difficult.
I find reading difficult and I use a computer to write on for long bits of writing. At polocrosse training it can be difficult for me when playing some games. It is difficult to follow the instructions until we get into it and I can see the other people playing.
Teams games are challenging – but they make me feel good!
Team games are challenging as you need riding skills and you need to know how your horse will react to your commands. It makes me feel good spending time with my horse and doing a sport all my family love. I'm proud of myself because I have wanted to play for Scotland since my brother did and this year I have won myself a place in the team!