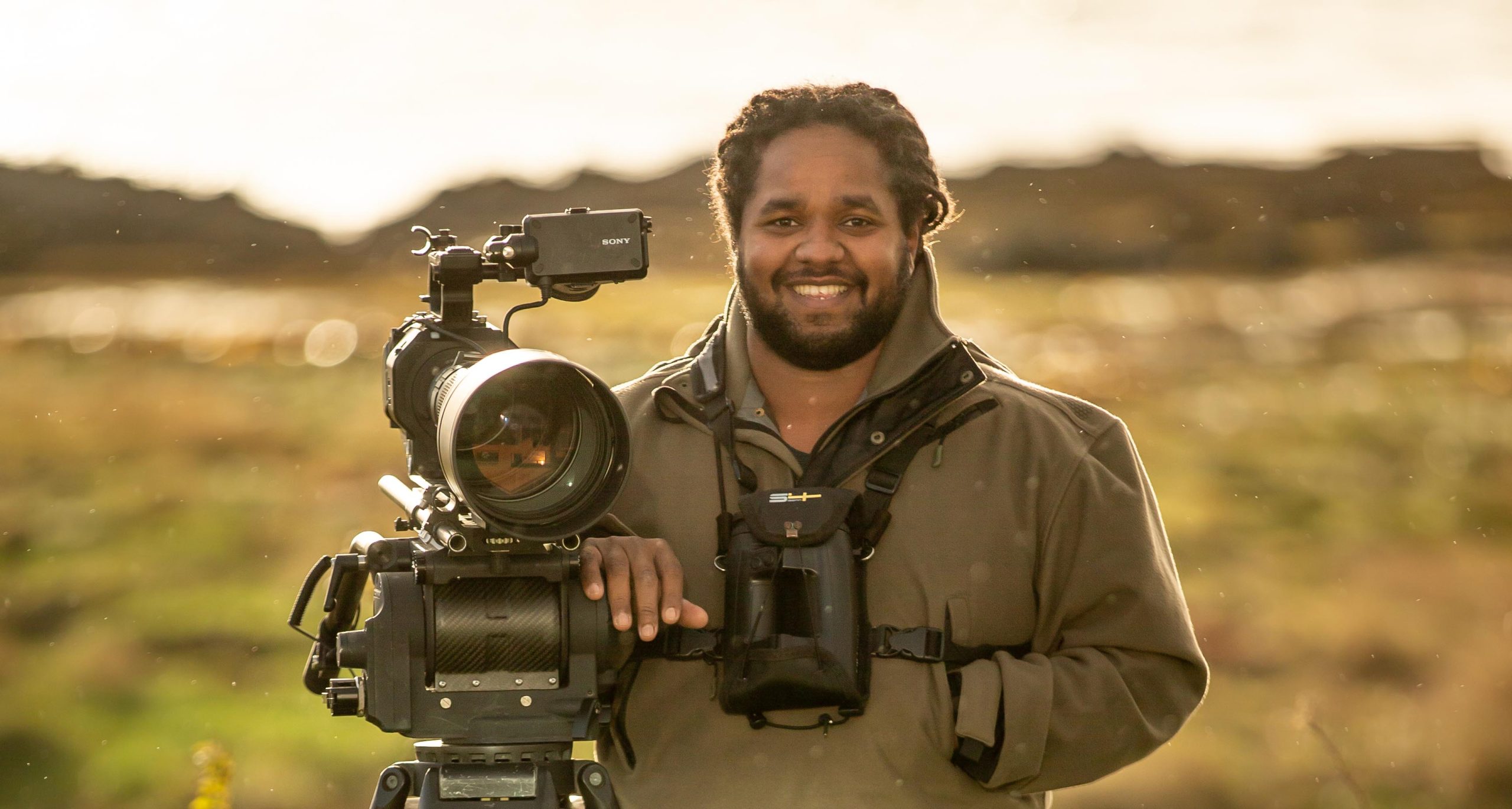 Strictly dyslexia – dance champion Hamza takes on ambassador role
TV presenter and 2022 winner of Strictly Come Dancing, Hamza Yassin has taken on a new role as an Ambassador for Dyslexia Scotland.
Hamza, who is best known as Ranger Hamza on the popular CBeebies live-action show Let's Go For A Walk, Countryfile and Animal Park joins a cohort of high profile representatives for Dyslexia Scotland. He was also the presenter and cameraman for Channel 4 documentaries Scotland: My Life in the Wild and Scotland: Escape to the Wilderness.
The wildlife cameraman and presenter, who was identified as dyslexic in school, attributed his success on the dance floor to the learning difference that he shares with ten percent of Scotland's population.
Following his Strictly win, Hamza saw the opportunity to use his fame and success to be an 'advocate for dyslexia'.
Hamza said, "I'm so pleased to become an Ambassador for Dyslexia Scotland, a charity that works hard to raise understanding of dyslexia. By lending my support in this way I can tell my own dyslexia story, something I'm passionate about sharing. I'm excited to open up conversations and learn from others as part of this role and hopefully help others along the way. I'm excited to see how the relationship develops."
Dyslexia Scotland aims to inspire and enable people with dyslexia to reach their potential. The charity's focus is on making Scotland a fully dyslexia-friendly country.
Influencers and role models with dyslexia are key to raising awareness.
Hamza joins an impressive line-up of Ambassadors that include professional football coach Steven Naismith and Olympic fencing champion Keith Cook.  
Chief Executive of Dyslexia Scotland Cathy Magee said, "Our Ambassadors play a key role in raising awareness about dyslexia and the important work of Dyslexia Scotland. Coming from a wide range of backgrounds and from different parts of Scottish society, they challenge prejudices and stereotypes about dyslexia whilst also acting as role models for dyslexic children, young people and adults. We are delighted that Hamza has agreed to join our influential group of Ambassadors and are so excited about working with him – he will be an inspiration to so many dyslexic people and their families in Scotland and beyond."
In addition to his impressive TV work, Hamza's qualifications include a Master's Degree (MSc.) in Biological Imaging and Photography with Merit, and a Bachelor of Science (BSc.) in Zoology with Conservation.