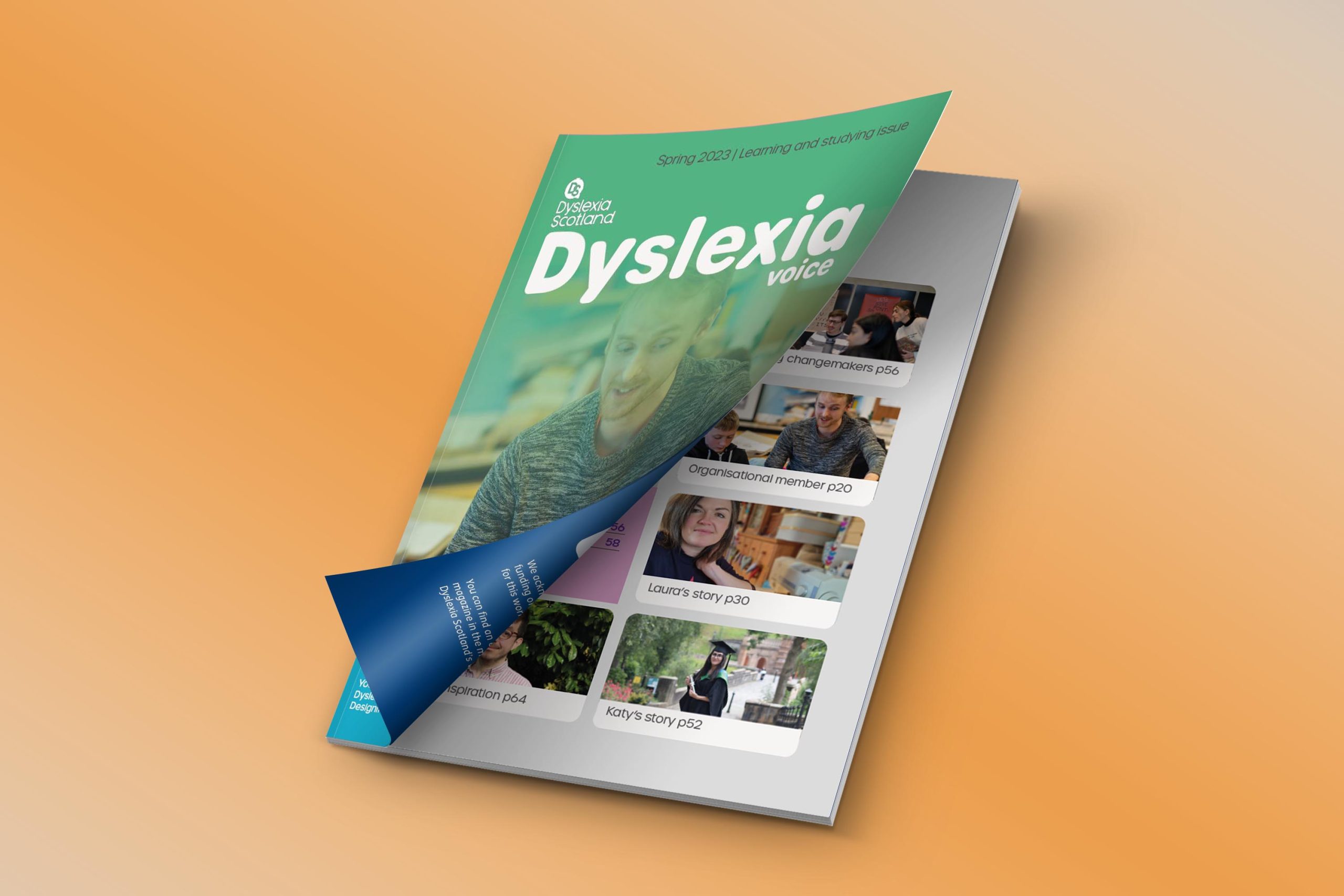 New magazine in time for exams
Dyslexia Scotland's new-look magazine provides hints and tips for learners with dyslexia ahead of the Scottish exam timetable.
The members-only quarterly publication features academics, educators and students on how to make learning and studying work for the dyslexic mind.
The issue includes perspectives from parents and educators on supporting young people with dyslexia on their learning pathways, the learning journeys of dyslexic adults – including renowned Scottish lawyer Tom McGovern – and how changemakers like Dekko Comics and Innocean Berlin are helping to create dyslexia-friendly learning environments both in Scotland and overseas.
Chief Executive Cathy Magee said: "As we fast approach the Scottish exam diet, we know that learners with dyslexia in schools are trying to get to grips with studying, which doesn't often come naturally. This edition of Dyslexia Voice is timed to give these young people a bank of top tips from experienced educators and learners on how to learn to study. Of course learning is for life, so we've included great content for dyslexia adults, educators, parents and changemakers too, on their own learning journeys and ways they help others. "
The new-look publication features interactive QR code elements for print readers, and linked content for digital subscribers.
Members of Dyslexia Scotland will receive the edition in March. New subscribers are invited to sign up now – or purchase a copy of the Spring 2023 edition while stocks last.