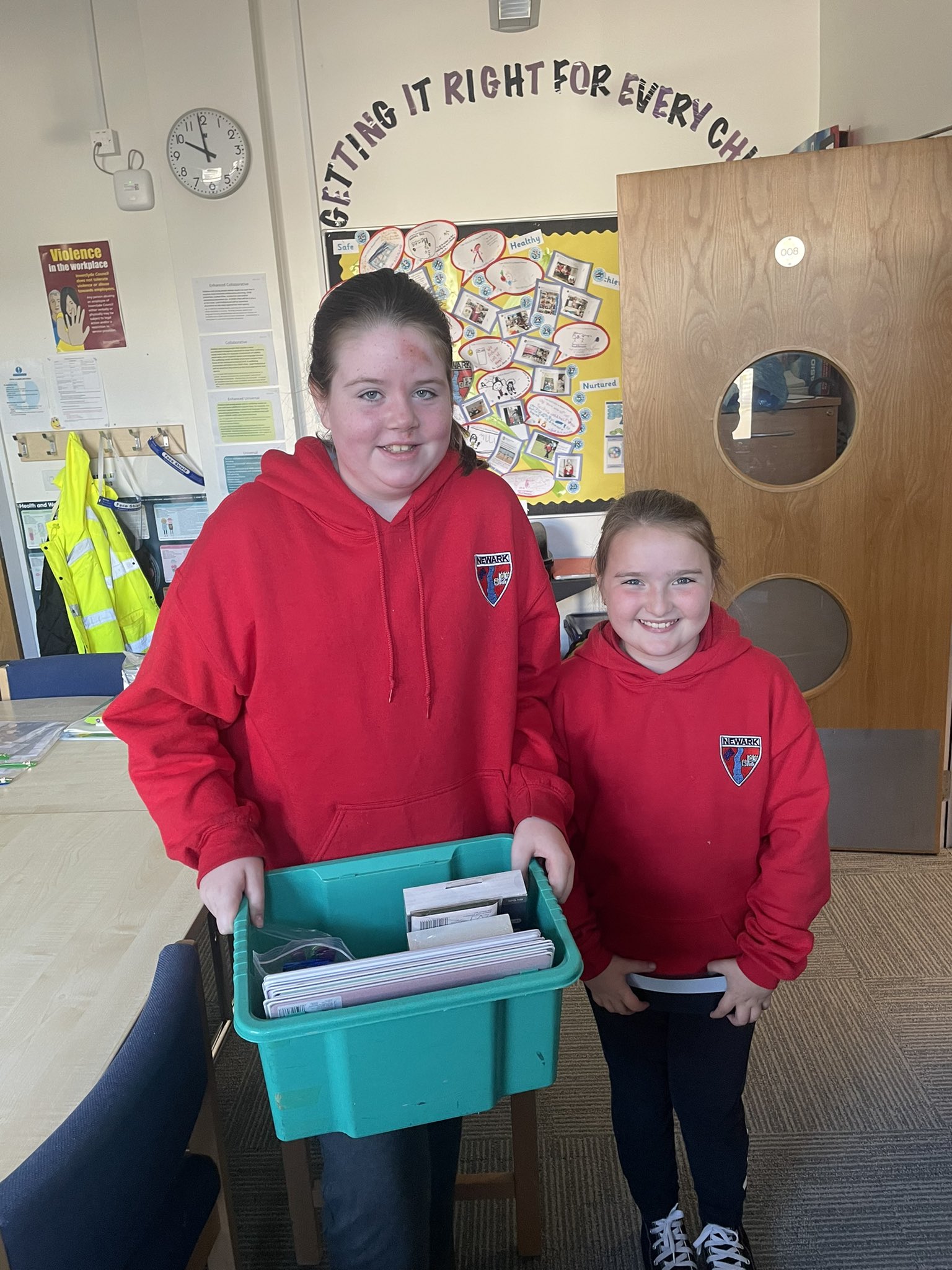 First official changemakers claim their badge
A group of enterprising young people from Inverclyde can boast being the first official Dyslexia Scotland changemakers.
The Dyslexia Pathway GIRFEC group at Newark Primary school put together dyslexia-friendly resources to help teachers support young people on a dyslexia pathway and distributed them throughout the school.
The initiative is part of the group's effort to help their teachers to create dyslexia-friendly classrooms.
The group meets regularly to give their opinions and take on leadership roles within the school. When they spotted Dyslexia Scotland's call for people across Scotland to become official changemakers, they were first to get involved.
Lisa McGroarty, a teacher at Newark Primary School said: "The dyslexia friendly strategies for teachers aim to reduce anxiety for children. The resources are an extension of this as well as ensuring that children are given the opportunity to reach their full potential."
The resources compiled by the group include a list of helpful techniques that teachers can employ to help dyslexic learners in the classroom.
Cathy Magee, Chief Executive of Dyslexia Scotland said: "We are so impressed with the leadership and initiative shown by these young people. They saw a way to help peers with dyslexia feel more included and they took positive action to make it happen. If every school in Scotland follows their example, we will be well on our way to a dyslexia-friendly Scotland."
Newark Primary School is the first organisation in Scotland to claim 'official Dyslexia Scotland' changemaker status and has been awarded with a digital badge to demonstrate their positive action.
Every action by changemakers helps Scotland to become more dyslexia friendly. Individuals, groups and organisations can claim their changemaker badge by taking positive action and reporting what they have done and how it helps people with dyslexia.
Claim your official changemaker badge and share your story with us.