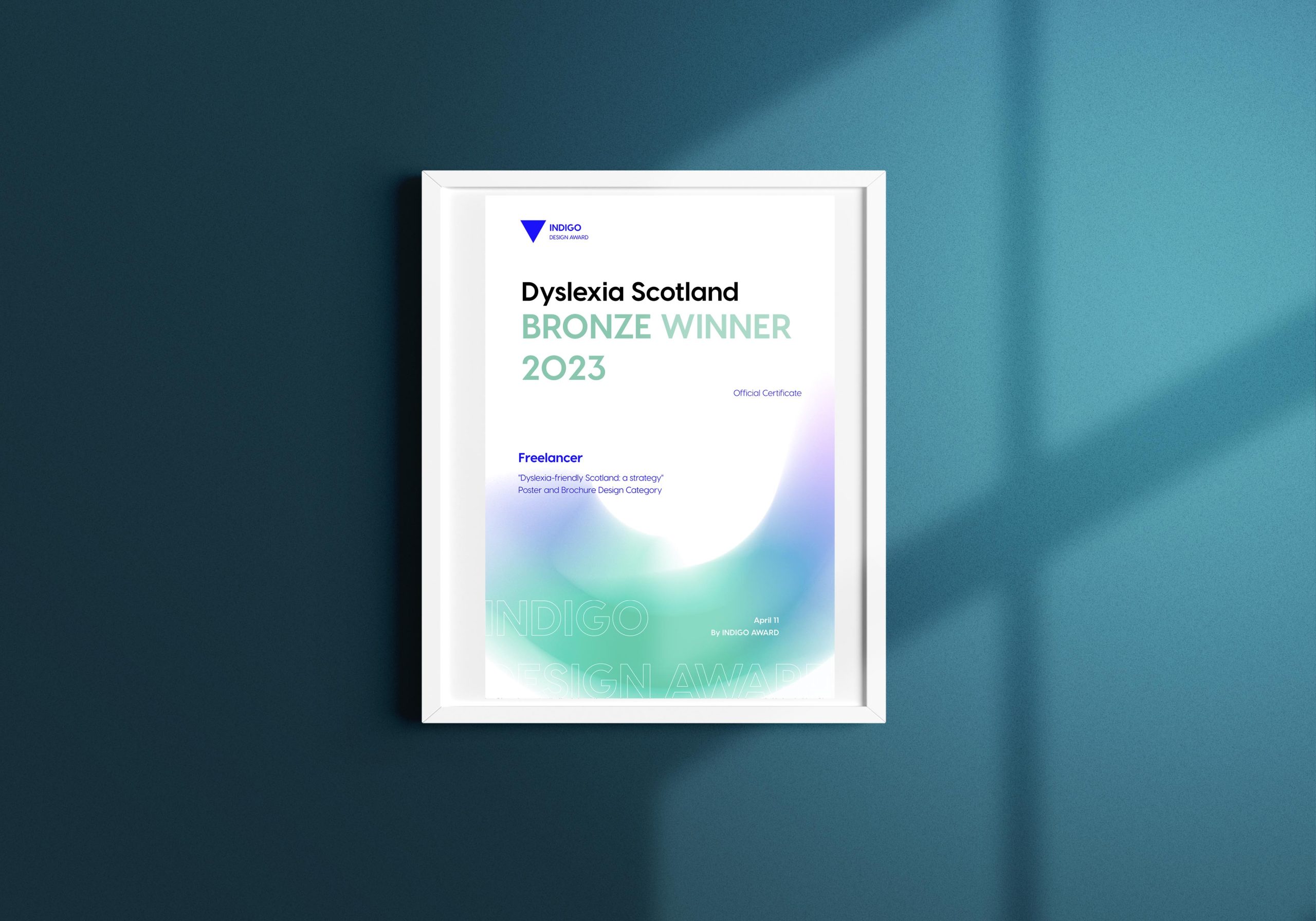 Dyslexia Scotland recognised in the 2023 Indigo Design Awards
Dyslexia Scotland has won an award in this year's Indigo Design Awards.
The annual creative awards celebrate "trail-blazers, risk-takers and all those on the cutting edge of the visual design world".
Dyslexia Scotland gained Bronze in the Design for Social Change: Brochure and Poster Design category for 'The Strategy for a dyslexia-friendly Scotland'.
The strategy, produced as a brochure, poster and video, visually portrays the charity's mission as a metaphorical journey to a more inclusive country.
Dyslexic illustrator Rossie Stone of Dekko Comics developed the cartoon car artwork to represent Dyslexia Scotland as a 'vehicle for social change'. Dyslexic actor Linda McDade provided the voiceover for a video version.
Katie Carmichael, Dyslexia Scotland's Lead for Creative and Digital said, "As an organisation that exists to serve both the dyslexic community and the changemakers who help promote inclusion, we know that our strategic plan has to be as accessible and engaging as possible – for all-age reluctant readers right through to high-level decision makers. We're delighted that this story-telling approach to organisational strategy has been recognised with an Indigo Design Award and hope that this encourages other organisations to consider inclusivity in their approach to design and communications."
The Indigo Design Awards jury looks for "exceptional projects that shine with an uncommon artistry". Jury member Pip Jamieson, founder of creative networking platform The Dots, describes herself as 'delightfully dyslexic', and strives to make the creative industries more productive, open and diverse.