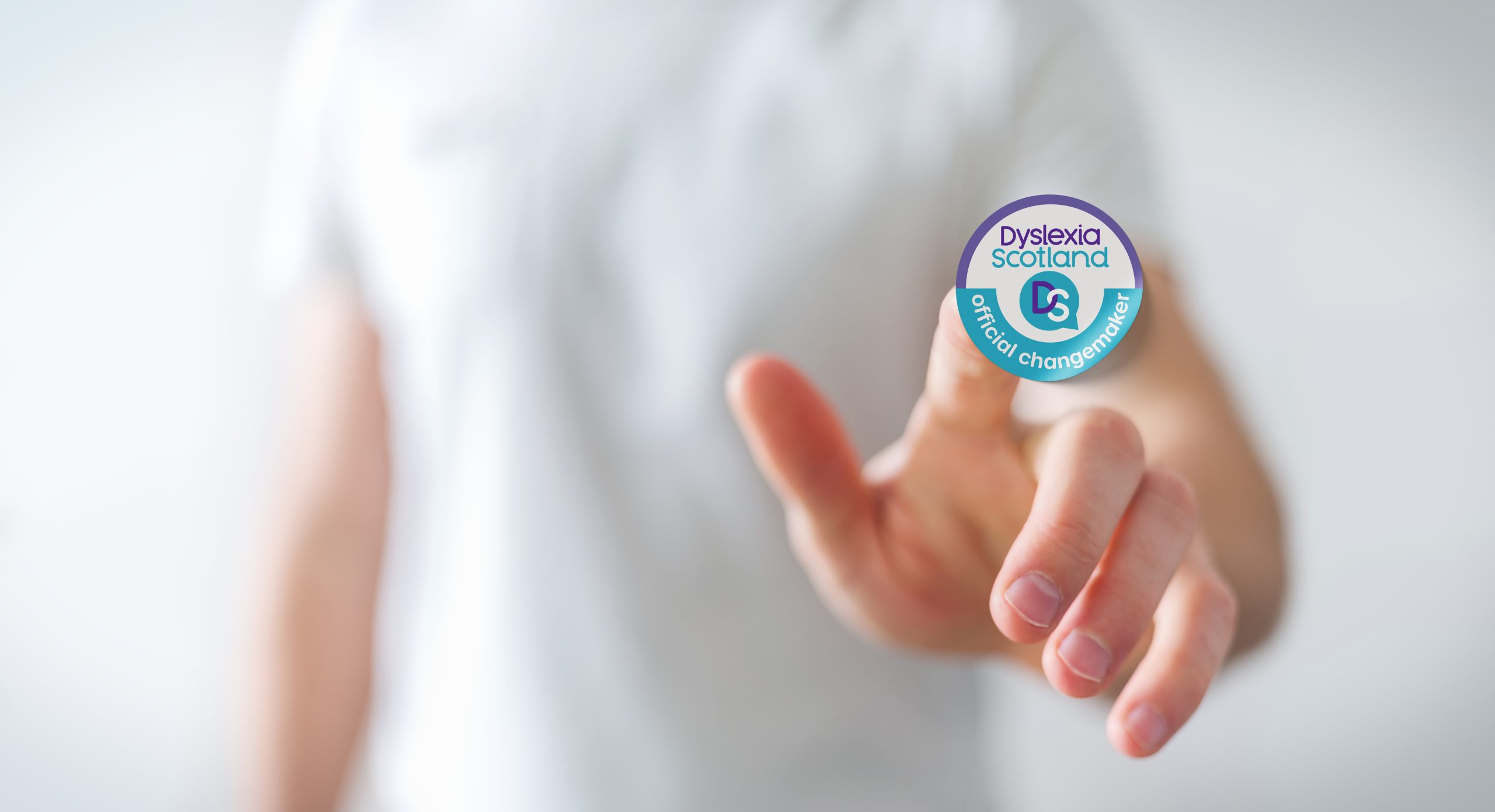 Dyslexia Scotland needs you!
If you're familiar with our plan for a dyslexia-friendly Scotland, you'll know that it will only be possible with the efforts of thousands of changemakers.
We're calling on everyone in Scotland to take positive action to help drive the movement forwards.
Introducing Dyslexia Scotland changemakers
Is there something you do in your life or work that makes a positive difference for the dyslexic community in Scotland? Then you are a changemaker and we want to acknowledge your effort.
From this week, you can formally share your actions with us and claim a free digital badge to show that you are making a difference.
Tell us about how you help to champion the rights of people with dyslexia, be inclusive or help make your work, social or learning place more dyslexia friendly.
We'll be publishing our favourite examples and celebrating the amazing efforts happening all over the country.