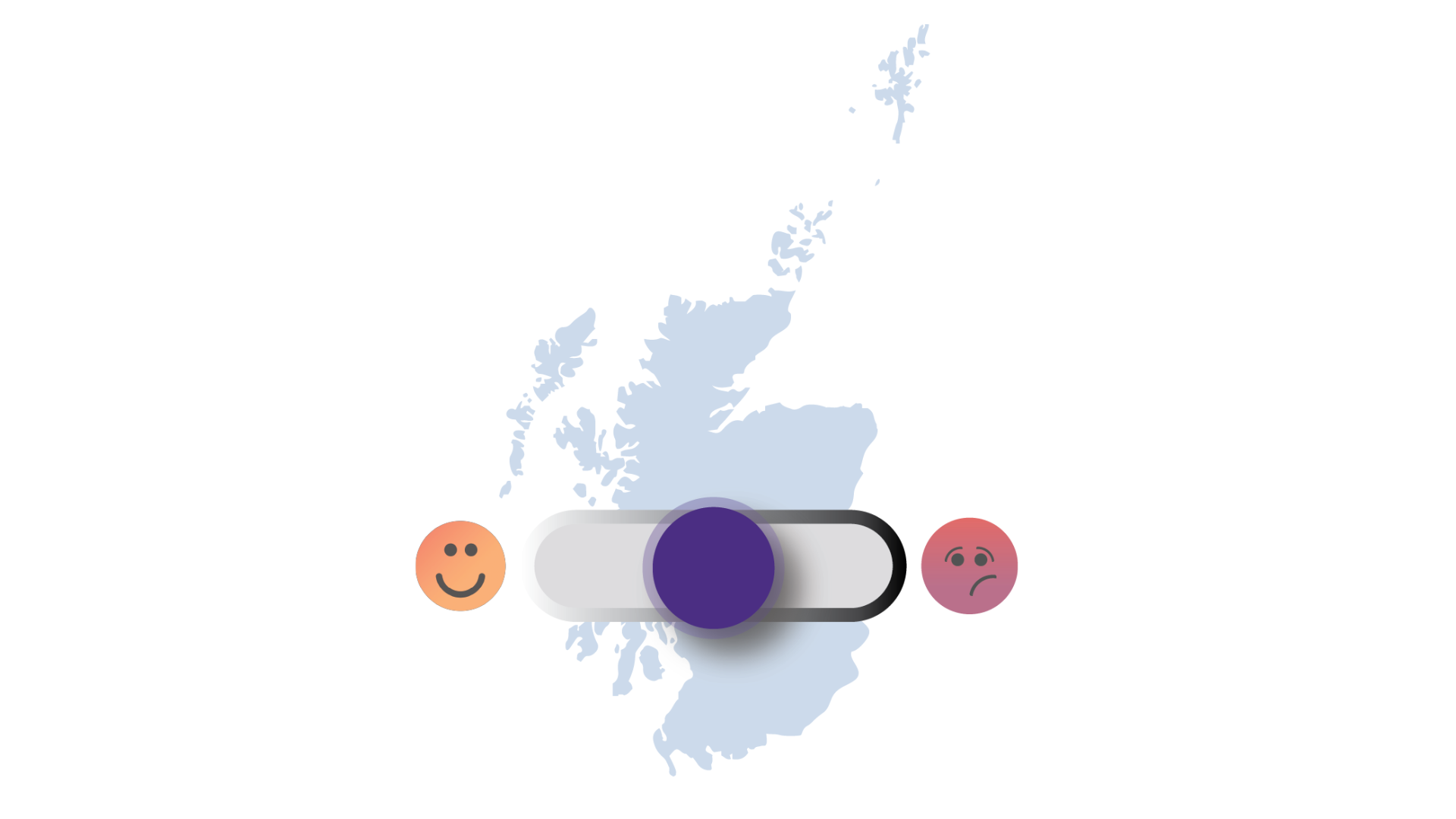 Research will 'take the temperature' of Dyslexic community
Dyslexia Scotland launches its biggest ever survey to 'take the temperature' of the dyslexic community to mark the start of Dyslexia Awarneness Week 2023.
The survey, developed in partnership with the University of Glasgow, seeks to find out how good or bad life is for dyslexic people in Scotland. It will ask over 16s with dyslexia questions about experiences of education, work, day to day life, as well as bullying and harassment and other themes.
One tenth of the population is dyslexic – that's over 500,000 people – a neurological difference that can affect reading, writing, memory and spelling.
Critically, many of those will feel held back in life if they haven't been identified or supported, meaning that thousands of Scots are left unable to fulfil their potential.
The aim of the survey is to identify the areas of Scottish society that could be more inclusive. The exercise is part of Dyslexia Scotland's strategy to make Scotland a fully dyslexia-friendly country that values and nurtures the talents of its dyslexic population.
Dyslexia Scotland Ambassador and BBC television presenter Hamza Yassin is supporting the survey. He said, "I'd really encourage everyone over the age of 16 in Scotland who is dyslexic – or who thinks they may be dyslexic – to please, please take part in this really important national survey. I'm so grateful for the support I've received but I know that many people still face barriers and difficulties.
Taking part in the survey will help Dyslexia Scotland get a better picture of what they need to prioritise for action."
Chief Executive Cathy Magee said, "We're working towards a dyslexia-friendly Scotland, so we're taking a snapshot of how included our community feels. We're asking dyslexic people in Scotland to devote some time to sharing their experiences through this very important survey, so that we know what areas to focus on improving."
The charity is looking for a wide range of responses from across all of Scotland's council areas, sectors and social spectrum.
Cathy added, "We realise that it will sound ironic, asking people with dyslexia to complete a survey and we are not underestimating the challenges involved. We have worked with partners at the University of Glasgow to make it as accessible as possible and we're pleased with the solutions they've come up with. We're asking everyone who knows someone who is dyslexic, who might struggle to complete it, to offer them some support to complete it. It's critically important that Scotland hears its dyslexic voices so that we can act on the problems they face and also hear about what works well."
Dr Jeremy Law, Lecturer in the School of Education, University of Glasgow said, "This is a vitally important piece of research being carried out by Dyslexia Scotland. If we can learn from this survey what challenges and difficulties the dyslexic community faces, we can make focussed efforts to improve outcomes and become a more inclusive nation. I'd urge anyone with dyslexia, even if you don't have a formal identification, to take part."