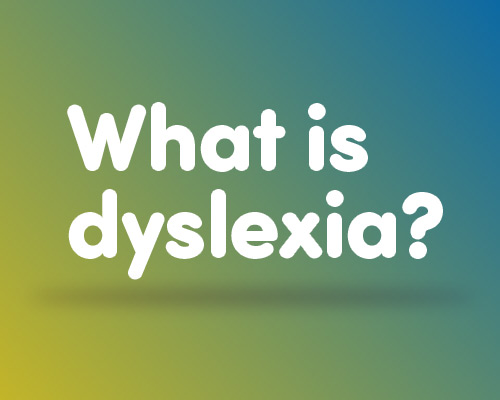 What is Dyslexia?
Are you wondering what dyslexia is?
Dyslexia means that you learn differently.
1 in 10 people have dyslexia.
People with dyslexia can find things like reading, writing or remembering things tricky. Here are some common things that young people with dyslexia have said.
Dyslexia has nothing to do with how clever you are.
And there are good things that come with dyslexia!
Watch a short film here called 'See Dyslexia Differently' to learn more.
We love this video by Miles where he talks about why he thinks dyslexia is rubbish and awesome…
Watch some young people explaining how dyslexia affects them on the Create and Share page of our website. Or have a listen to our Young Ambassadors explaining what dyslexia means to them.
Still not convinced? Look at our leaflet of famous people who have dyslexia.
So stick around and have a good look at our website to learn more about dyslexia!
Click on the image below to view an infographic that can help all of us learn more about what dyslexia is and isn't, and how we should talk about it.