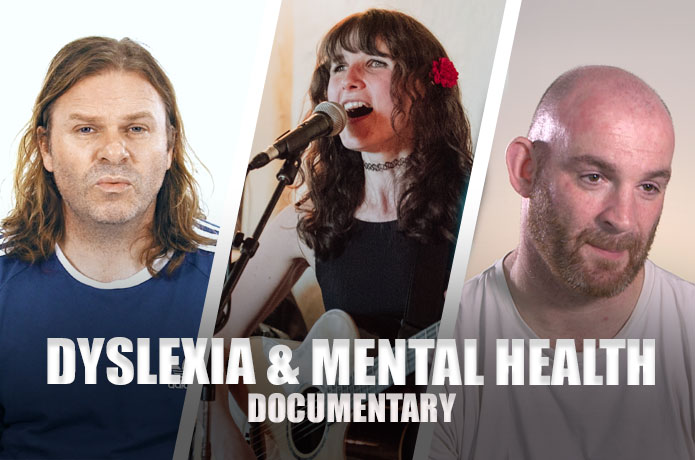 Dyslexia, mental health and wellbeing – new documentary launched
We've been talking this week with Glasgow based media agency BlueStar Streaming about their plans for a new documentary about dyslexia that they'll be filming this summer. We're delighted to be working with them, providing support and advice and with some of our team featured in the film, along with other participants.
The team at BlueStar Streaming have just launched an Indiegogo campaign to help raise funding for the new documentary which will focus on dyslexia, mental health and wellbeing. This is a follow up to their 2017 Educate Me documentary that focused on dyslexia and the education system and which has since been widely used as a resource across the education and health sectors in Scotland to support learning and understanding around dyslexia.
Dyslexia – Educate me – YouTube
The new documentary is part two of a multi-part series focusing on dyslexia. Filming will be shot over the summer with the premiere planned for November this year.
It's a great chance to share more about the experiences, challenges and opportunities of living with dyslexia, to learn about the strategies and approaches some of the participants use to positively support their mental health and wellbeing to enable them to thrive and excel in their lives and careers, how some are changing the narrative around how they live with dyslexia and to hear from experts about the latest thinking, tools and resources available for support. Some high-profile names including sports and music personalities will also be sharing their experiences and strategies of living with dyslexia.
The filming Director is Trevor Thomson for whom the subject is very personal and important. Trevor is dyslexic and has personal experience of the impact of growing up with dyslexia and how it affected his education and working and personal life, both negatively and positively. His young son was also recently identified as dyslexic, as this is an inherited, genetic condition. Trevor has worked with many highly creative people who are dyslexic and he is passionate about supporting Equality and Inclusiveness, through his role as Media Volunteer for Dyslexia Scotland and in his life and work generally.
The film will focus on dyslexia and mental health, exploring the emotional, psychological and economic impact of unidentified and unsupported dyslexia and the human cost to the individual, families and society. It will also investigate wellbeing techniques that high profile dyslexic people have found helpful in their lives and careers.
This has been a couple of years in the planning, with filming delayed last year due to Covid. So it's an exciting time and we're looking forward to hear how it develops and to watching it later in the year. The premiere is planned for Glasgow in November, to coincide with Dyslexia Awareness Week in Scotland and we'll be sharing more information and updates as plans progress.
The team at BlueStar Streaming very much appreciate any support, whether that's contributing to funding, reposting and sharing social posts to help get the news out or support in other ways.
To help support and be part of this important and exciting documentary and for more information about the documentary visit Dyslexia and Mental Health | Indiegogo
We'll share more information over the next few weeks or you can also keep updated and follow the progress via BlueStar Streaming's social channels BlueStar Streaming (facebook.com), BlueStarStreaming (@BlueStarStream) / Twitter and Trevor Thomson (@bluestarstreaming) • Instagram photos and videos