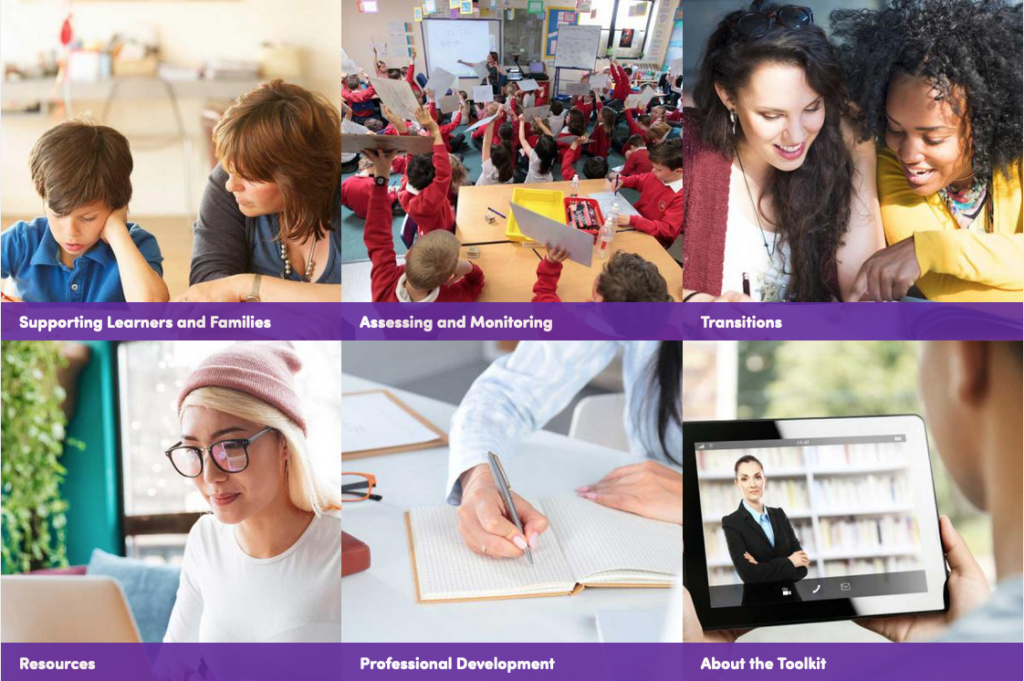 What is the Addressing Dyslexia Toolkit?
The Addressing Dyslexia Toolkit is a free comprehensive online resource for all who are involved in the identification and support of learners aged 3-18 years who are showing signs of literacy difficulties. The Toolkit was redesigned and launched on 8 March 2017 by John Swinney MSP, Deputy First Minister and Cabinet Secretary for Education & Skills and our President Sir Jackie Stewart OBE.
One of the recommendations in the 2014 Education Scotland report 'Making Sense: Education for Children and Young People with Dyslexia in Scotland' was that Dyslexia Scotland should work with local authorities and schools to encourage all teachers to be familiar with, and make appropriate use of, the Toolkit.
Who develops and maintains the Toolkit?
The Toolkit was developed by a specialist working group chaired by Dr Margaret Crombie until 2014. It is now maintained by the Addressing Dyslexia Toolkit Working Group chaired by Fran Foreman, who led the redesign of the Toolkit which was launched in March 2017. The overall project is managed by Dyslexia Scotland and funded by the Scottish Government.
Dyslexia and Inclusive Practice Learning Modules
The Toolkit will guide you through the steps from initially identifying some early signs of difficulty in literacy development, ensuring appropriate teaching and support, evaluating that support, and where appropriate, considering whether the term dyslexia is appropriate. Three free online learning modules, which support GTC Scotland Professional Standards, Professional Update and Professional Recognition, have been developed for teachers, school management and GTCS registered local authority education officers. See all 3 modules here.
Professional learning
The speakers at the 2010 launch were filmed for inclusion on the Toolkit website. These filmed presentations are useful for anyone wishing to find out more about the Toolkit – including the background to the Toolkit development, the reasons why the toolkit is so important, how to use the toolkit and what HMIE's expectations are from schools in supporting learners with additional support needs.
These film clips can be incorporated into CPD sessions in schools and local authorities about the toolkit, as well as used by individual teachers and parents.
Toolkit background and history
The Dyslexia Toolkit Working Group initially developed the 'Assessing Dyslexia Toolkit' for teachers and early years workers to use to assess literacy difficulties and dyslexia.
Funded by the Scottish Government, the Toolkit was formally launched by our President, Sir Jackie Stewart, and Mike Russell, the then Cabinet Secretary for Education and Lifelong Learning in June 2010. All schools in all local authorities were encouraged to make full use of the free online Toolkit.
Following further Scottish Government funding, additional work was carried out to extend the Toolkit and in September 2012 the Addressing Dyslexia Toolkit was relaunched at the Scottish Learning Festival.