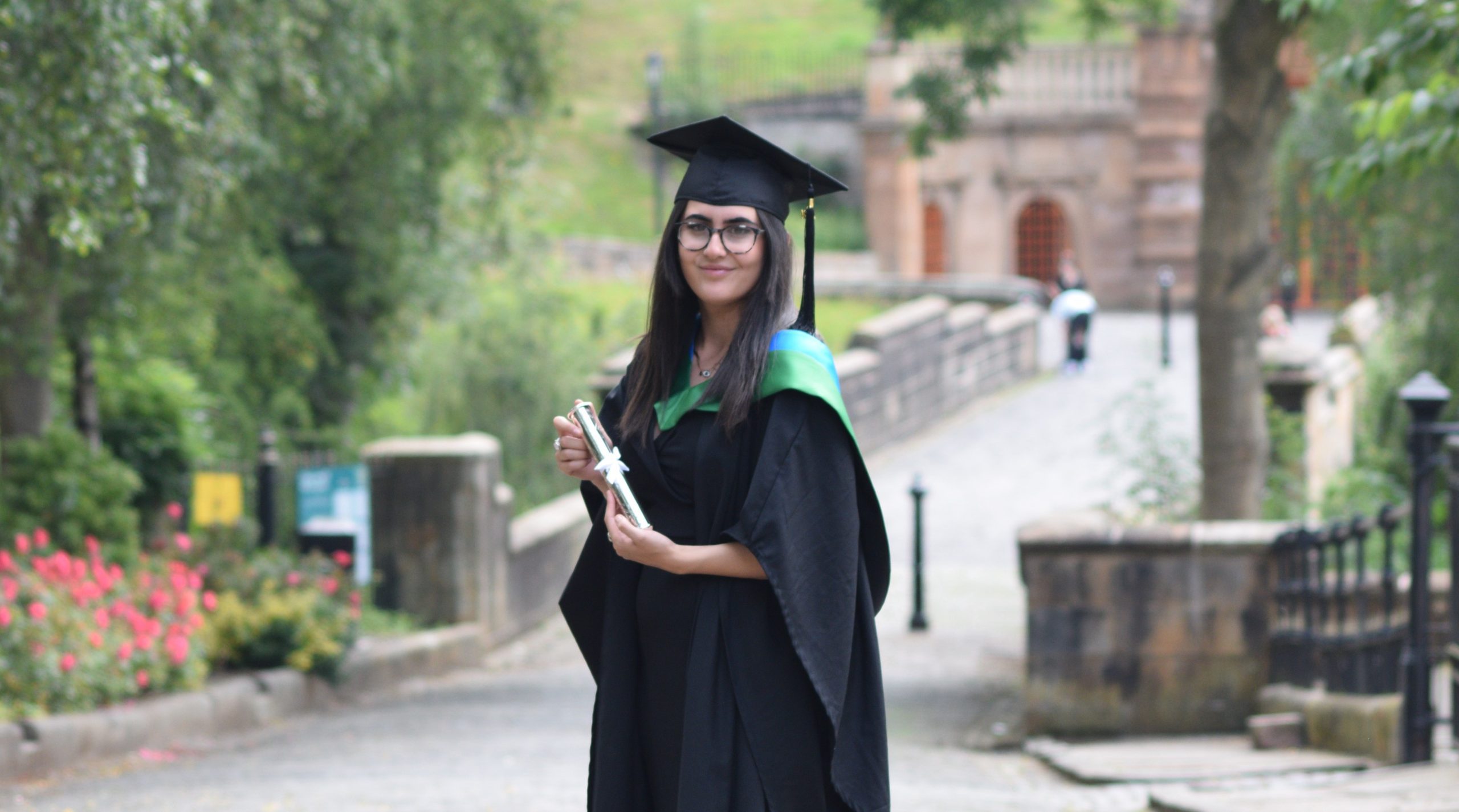 Achieving the unimaginable
Katy's science career would have been unimaginable, if it wasn't for the support she received at university
University Education
When I was at university, it started to become apparent that I may have dyslexia and it was impacting my progress. I was working extremely hard on pieces of work and receiving grades that I felt did not reflect my effort. Feedback from lecturers highlighted my level of academic writing. So I sought a diagnosis. At 21 years old, I was assessed with development dyslexia. I felt a wave of different emotions after my assessment; relief, confusion, sadness, happiness. Then I thought to myself, "What now?".
My university put in place resources to help with literacy. I attended academic writing classes and practised my literacy daily. I attained a Bachelors in Science (Honours) Degree in Diagnostic Imaging at Glasgow Caledonian University with a distinction. At one point in my life, this would have been completely unimaginable.
Working Life
After graduation, my science career began. I started my position as a Radiographer, working on the front lines during the pandemic, gaining invaluable experience. Early in my career, a window of opportunity appeared, to specialise in my dream role – a Specialist Radiographer in Nuclear Medicine. Nuclear medicine involves three sciences; chemistry, biology and physics – I clearly can't get enough of science! With the drive I had gained over the years, I went for it. I am over a year into this role working as a full-time specialist and undertaking an Institute of Physics and Medicine in Engineering (IPEM) Diploma in Clinical Technology. Working for the National Health Service (NHS) and studying with IPEM have provided me with fantastic support as an adult with dyslexia. I have never felt more motivated in my science career. On top of my busy schedule, I also volunteer with St Andrew's First Aid to help save lives.
Future Education
I love learning. Something I never thought I would say. I plan to pursue a Science Masters and maybe one day, a Doctor of Physiology (PhD).
Take Home Message
I do get emotional when I think how far I have come with my dyslexia. What I have realised is that during my education dyslexia had been my 'superpower' all along. It has helped me become more focused, driven, and resourceful with my time. I also think outside the box, a special skill those with dyslexia have perfected. Dyslexic people belong in science and our contribution is invaluable – just look at Albert Einstein.
Students can join Dyslexia Scotland at the concessionary rate of £10 per year.