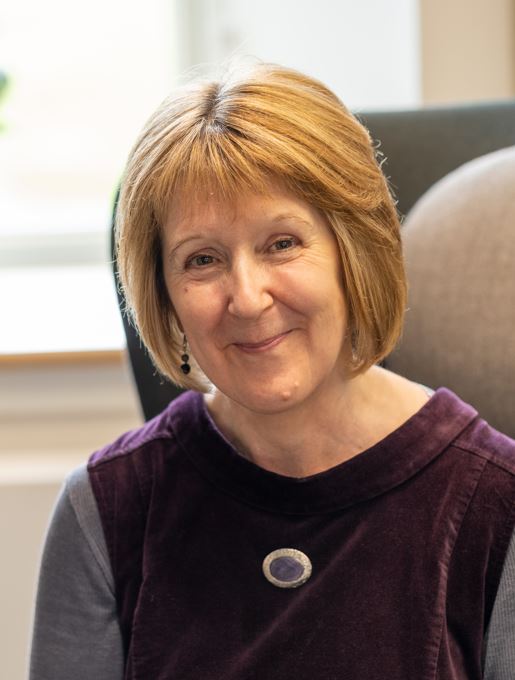 A Christmas message from our CEO
Dear Supporters
Did you you know that you have a big impact here at Dyslexia Scotland? It's true, you do.
This is what we've reflected on as we looked back on the highlights and challenges of the past year.
We owe a special vote of thanks to everyone who has supported us to help the dyslexia community in Scotland in 2022.

Firstly, we are so incredibly grateful to all our funders and supporters for your generosity, whether that be financial or in-kind. In these difficult times, every penny counts and we always appreciate it when people choose to support Dyslexia Scotland.
Our small staff team of seven simply would not be able to everything we do without the unstinting support that all our volunteers continue to offer. The volunteer community includes our President, Vice-Presidents, Ambassadors, Young Ambassadors, Board of Directors, Council of Branch Representatives, and all of the volunteers who support the Head Office and the Branches and Adult Networks.
Our community includes our tutors, assessors and trainers, as well as all the other changemakers working to support dyslexic people. Many, many thanks for all that you do.
We are also indebted to our members. Your readiness to contribute your experiences in Dyslexia Voice magazine, at our events and on social media never ceases
to amaze us – this is such an important part of our work and is reflected in our third Strategic Aim, 'to give dyslexic people an individual and collective voice.'
Your collective support is invaluable to us, so we can continue to work towards a dyslexia-friendly Scotland and to make a difference to dyslexic people and their families.
Merry Christmas and a happy new year to all of you.
With best wishes from
Cathy Magee, Chief Executive of Dyslexia Scotland